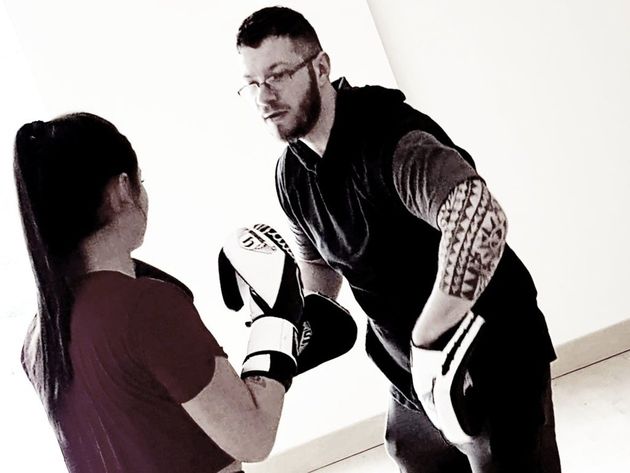 Gareth is currently working out of the Gym Lounge in Smallfield.
Gym Lounge, Meadow View,
Smallfield Horley,
Surrey. RH6 9JW
Hi, I'm Gareth Dean. Personal Trainer and Fitness Instructor, based at Acorns Health and Leisure Club in Crawley.
I pride myself in giving my clients the best service possible to help them achieve their fitness goals. This brings me so much job satisfaction, especially seeing my clients enjoy themselves through their hard work and to get to where they want to be.
I specialize in pad work and strength and conditioning training. This includes the use of kettlebells, circuits, boot camps, and HIIT in my training programs.
However, I understand the hurdles of everyday life, my favourite food is pizza and growing up, I was the chubby kid. Now I know this was due to my body type and adjust all my programs to take into account not only my goals but my physique as well.
Yes, you will hear from me about weight loss and portion control but remember I have personally had those rubbish days and I know how difficult it can be.
I love my job and will always try to help each individual client reach their fullest potential and their ultimate fitness goals!